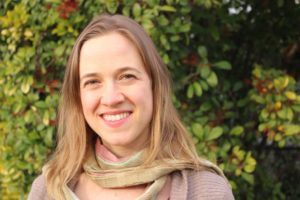 Functional Medicine meets Midwifery:
Midwifery literally means with woman.  It means having a health care collaborator who honors your unique needs and constitution.  Instead of one size-fits all solutions, midwives strive to meet you where you are and to be with you on your journey. Traditionally midwives have been guardians of the sacred process of birth, but today midwives are also guardians of keeping your health and life journey sacred.
Functional medicine is a whole body approach to western medicine that focuses on optimal functioning of the body, viewing the human body as an intricate and inter-connected organism instead of a list of organs that do not relate to each other.  Functional medicine aims to achieve vibrant well-being not just put out fires.
I work with women of all ages, teens through menopause, as well as some men.  I am also trained in newborn wellness through 6 weeks.
My Story
Over the past ten years I have spent time in three birth centers, gave birth to my son at home, worked in two hospitals, a home-birth practice, and a sexual health clinic. All lead up to my desire to open Functional Midwifery. I feel there is a loss of human connection in so many aspects of society today. My desire at Functional Midwifery is to offer the care I feel San Antonio deserves, and the care that I truly want to give. No two people are the same and we all deserve to be treated the best when it comes to our health – especially women's health.
I have obtained my Masters in Nursing and Healthcare Practice, a Masters in Midwifery, a BA in International Studies, and am credentialed as a Certified Nurse Midwife, and Certified Professional Midwife.  I am a licensed APRN aka a nurse-practitioner. I am also a prenatal yoga instructor through Yoga Alliance and was nominated a top 10 yoga instructor through Lessons.
I believe in making women's health a positive and comfortable experience. I am ready to care for you in the best way possible and provide truly effective care.
Get in touch
Let's chat!  I want to help you achieve your wellness goals
Please leave a voicemail at: 515-428-1378 and I will get back to you within 24 hours.