Functional Medicine Meets Midwifery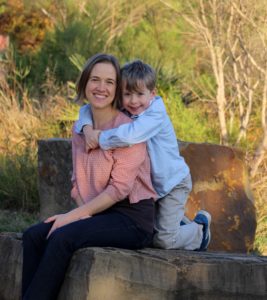 Functional medicine is a whole-body approach to western medicine that focuses on optimal functioning of the body, and views the human body as an intricate and inter-connected organism, instead of a list of organs that do not relate to each other. Functional medicine aims to achieve vibrant well-being, not just put out fires.
My Story
My name is Rachel Cornett Olsson. My pronouns are she/her. Over the past 16 years I have spent time working in various capacities in 4 hospitals, 3 birth centers, 2 home birth practices, 1 sexual health clinic, and gave birth to two boys at home with midwives. I earned both my Master of Nursing and Healthcare Practice and BA in International Studies from The University of Iowa. In 2011, I became credentialed as a Certified Professional Midwife through NARM after working at a birth center in Jacmel, Haiti. And finally I earned a Master of Midwifery from Philadelphia University, and became credentialed as a Certified Nurse Midwife in 2016. I am licensed as a nurse and an APRN aka a nurse-practitioner in Texas and in Vermont. I am also a prenatal yoga instructor through Yoga Alliance and was nominated a top 10 yoga instructor through Lessons. I was the first "Mold Literate practitioner" in Texas to certified by Dr. Crista, who is an expert in the field of treating mold illness. I am also level one certified in John Barnes' style of Myofascial Release, and am working on a training with Lynn Schulte of The Institute for Birth Healing
I feel there is a loss of human connection and quality in so many aspects of society today. Women's health is a vulnerable realm, and begs to be addressed with dignity and individualization. I believe in both evidence-based care, as well as making women's health a positive and comfortable experience. My desire at Functional Midwifery is to offer the care I feel women deserve, and the care that I would want to receive.
I grew up like many Americans: with processed foods and shame-based parenting. As such, I struggled for several years with a slew of autoimmune conditions, but have since healed myself of a thyroid condition, an eating disorder, systemic yeast…which I later discovered was actually mold toxicity, IBS, life-crushing insomnia, EBV, and hormonal imbalance. Let's see what we can do for you!